Difference between revisions of "Mandelbrot"
Jump to navigation
Jump to search
---
Revision as of 19:39, 20 August 2008
Template:Infobox homebrewapp This is a Mandelbrot set generator, you could have seen them on other platforms as well e.g. FractInt for PC.
I wrote it some time ago for PC but never released it. Then I accidentally downloaded devkitPro and here you have it :)
Credits
Thanks to Daniel Egnar, Tom Schumm and Jussi Kantola for their palettes.
Usage
You can load it with Front SD ELF Loader, I haven't tried the other possibilities but they should work.
Screenshots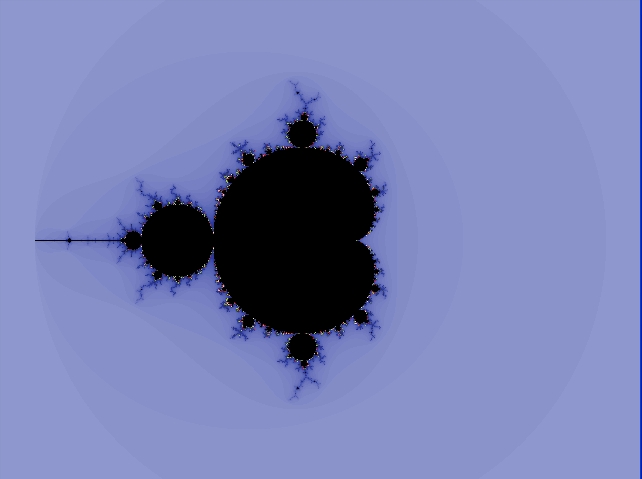 Notes
Feel free to write comments to: krupkat(at)seznam(dot)cz