Lolicopocalypse
Jump to navigation
Jump to search
ARCHIVALISTS NEEDED
This homebrew application currently contains a currently invalidated download link. It was either not caught in the web archive or on a forum that required registration to download files; which the Wayback Machine cannot index.

IF YOU HAVE A COPY OF THIS APPLICATION, WIIBREW WOULD BE GRATEFUL IF A FRESH DOWNLOAD LINK FOR THIS APPLICATION CAN BE SERVED.
Roguelikish movement. Evolution takes place not only on the level - the screen rots, all colors mutate...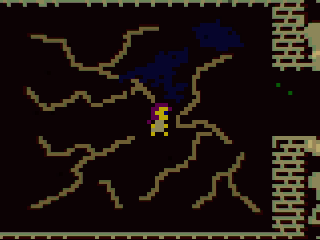 Controls
Media
v1.0