RedSquare
Jump to navigation
Jump to search
RedSquare is an classic 2D action game. Click and hold the red square. Now, move it so that you neither touch the walls nor get hit by any of the blue blocks. If you make it to 31 seconds, you are doing brilliantly! Created by wplaat (www.plaatsoft.nl). Special thanks to my family for their support during the development of this game.
NOTE: There is also a Windows (95, 98, Xp, Vista, 7) version available on my website!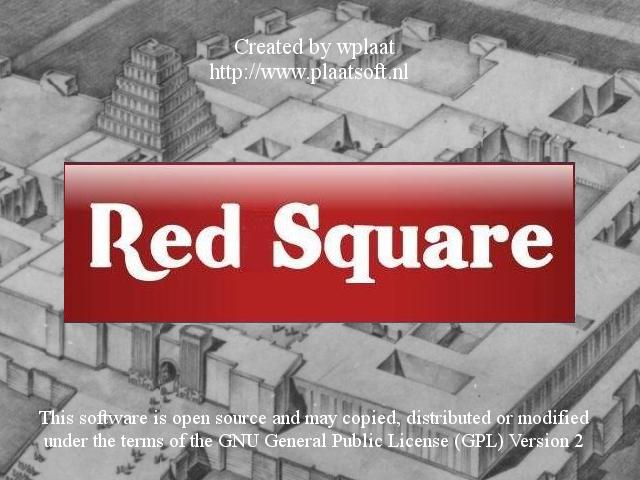 Key Features
- 2D gameboard with special graphical effects
- Game player score is shared on internet
- Support one to four concurrent players
- Easy menu system
- WiiMote IR device support
- 10 background music tracks
- Several sound effects
Information/Screenshots
Click here for more information
High Score
Click here to see the current highest scores
Release Notes
Click here for the release notes
Disclaimer
This program is not affiliated with Nintendo.
In no event shall the author be liable to any party for direct, indirect, special, incidental, or consequential damages arising out of the use of this software and its documentation, even if the author has been advised of the possibility of such damage. The author specifically disclaims any warranties, including, but not limited to, the implied warranties of merchantability and fitness for a particular purpose. the software provided hereunder is on an "as is" basis, and the author has no obligation to provide maintenance, support, updates, enhancements, or modifications.
Media
0.98